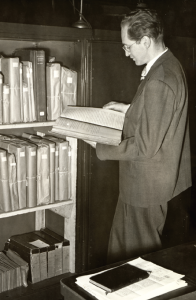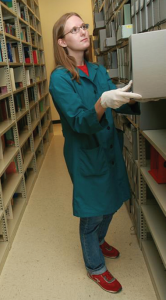 All historical societies and archivists are facing the challenge of archiving electronic documents. The American Baptist Historical Society is tackling this challenge, along with continuing to archive the stream of papers which have constituted the Historical Society's core collections since our founding in 1853. Creating standard ways for archiving and sharing electronic and paper media is becoming critical to the Historical Society's mission of education.
A remarkable gathering of the Historical Society's stakeholders has resulted in a long term plan that focuses exactly where the Historical Society board and staff have targeted as most critical in their strategic planning; i.e. meeting the challenges of archiving in the digital age. Ability to meet this challenge has already been demonstrated through two pilot digital projects, The Morning Star (paper publication) and Good News (a 16 mm film from 1950), both preserved and moved into readily accessible digital formats.
The most essential resource required over the next five years is a highly qualified, full-time digital archivist to navigate the rapid and ever-changing waters of technology in order to establish a creative yet sustainable digitization program. 
In order to move forward with the addition of a digital archivist to navigate the rapid and ever-changing waters of technology, the Society has determined that we need an input of an additional $550,000 above and beyond our current resources.  We are reaching out to our supporters around and beyond the denomination to provide us with these resources.  We invite you to help us build the infrastructure needed to bridge the gap between traditional and electronic documents. Your pledge to this campaign will build capacity, enabling the Historical Society to bring to light critical resources for doing Baptist history.
Make Your Mark!
Please join us today and seriously
consider becoming a valuable partner
in the preservation and sharing of
YOUR Baptist roots.
Questions? Please call 678-547-6680.